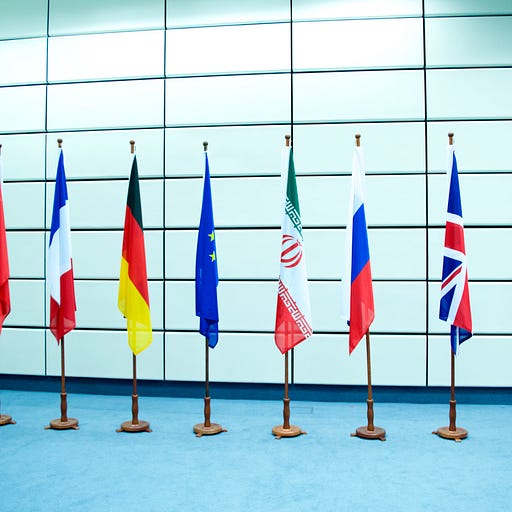 Apr 9, 2021 • 5M
Saving the Iran Deal
Interview with Nuclear Arms Expert Joseph Cirincione
On April 7th, 2021, I spoke to national security analyst and author Joseph Cirincione.
Joseph Cirincione is a Distinguished Non-Resident Fellow at the Quincy Institute and a national security analyst and author with over 35 years of experience working these issues in Washington, D.C. He is the author or editor of seven books, including Nuclear Nightmares: Securing the World before It Is Too LateandBomb Scare: The History and Future of Nuclear Weapons. He served previously as president of Ploughshares Fund, a global security foundation, vice president for national security at the Center for American Progress and director for nonproliferation at the Carnegie Endowment for International Peace, among other positions. He worked for over nine years on the professional staff of the Armed Services Committee and the Government Operations Committee in the U.S. House of Representatives. He is adjunct faculty at the Georgetown University School of Foreign Service and a member of the Council on Foreign Relations. He appears frequently on television, radio and in the media and is the author of over eight hundred articles and reports on defense and national security.
Source: Quincy Institute (links added)
Photo: Iran Deal reached in Vienna - June/July 2015. Flags aligned and ready for a Family photo at the UN in Vienna.
By European External Action Service
Taken on July 14, 2015